Women in general love to keep themselves always clean and fresh. This is the primary sign of the feminine side, which is innate and natural for them. Perfumes are part of their daily regimen not just for single women but also even to those who are married and have significant others. There are different scents, flavors, and brands that women are patronizing and using, which could be based on popularity, quality, and price. Among the best perfumes that can be seen in the market, the women's favorites are the following:
10. The Timeless Ralph Lauren Romance
This is indeed timeless and classic for all women because of its floral scent loaded with soft pink roses, which was made by Harry Fremont. This is known to be the ladies perfume, which is seductive, sensual, and extravagant that describes the simplicity of every spray.
9. The Heart-Shaped Vera Wang Princess Eau de Toilette
It is packed in lilac heart-shaped bottles that have a romantic aroma, which was designed and made by Vera Wang that exudes a contemporary look. It can be found in 30, 50, and 100 ml bottles, which is a best gift for anyone's wife, girlfriend, and mother.
8. The Tinkling Sensation: Lolavie Perfume
This is the creation of Jennifer Anniston that describes her personality as clean, floral, and sexy. The shape of the bottle is her inspired idea because of her strong fascination on beaches, especially with its waves. This is derived from French, which means "laughing at life".
7. The Tempting Fantasy Perfume
If you find yourself being tempted by the moves of Britney Spears, it is same alluring sweetness and a different kind of potion introduced by Elizabeth Arden Perfume in 2005.
6. The Casual Curious Perfume
Britney Spears is known to be the lover of perfume and aside from the tempting fantasy perfume; her first choice is Curious Perfume. This is included among the collection of fragrances that was launched by Elizabeth Arden Perfume in 2004 and then followed by the Fantasy perfume.
5. The Musical Fragrance Purr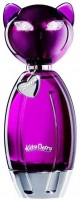 This is Katy Perry's number one perfume, which was actually a free spirited idea of on her outfit as a cat woman. It has a fruity floral scent, which was created by perfume experts from the Firmenich, which can be bought at Nordstrom.
4. The Glowing J Lo Perfume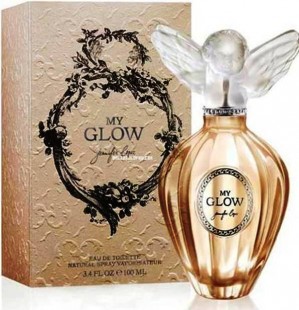 When Jennifer Lopez has decided to venture on the perfume business in 2002, this is her original signature literally, which can be found on the bottle of Rhinestones. As she, says, "It is a scent of attraction and magnetism", something that men cannot easily take for granted.
3. The Fruity Love and Glamour Perfume
This is another of Jennifer Lopez's newest collection, which was launched sometime in 2010. It is a fruity floral fragrance, which was developed by Honorine Blanc and Harry Fremont. This is good for casual daytime activities.
2. Delicious Fragrance of Guerlain
This is timeless perfume, which has been in existence since 1925, which was created and inspired by Jacques Guerlain. It was never expected that it would stay in the business and would be the toughest and second top favorite after a century in the history. This is also the best perfume candidate for 2011. A true pioneer is still leading and catching every woman's attention.
1. The Enchanting Marc Jacobs Daisy Eau de Parfum
This is an alluring, bright, eternal, and a playful style of perfume, which is the freshest and newest collection found in the line of Marc Jacobs' collection of scents. It is full of sophistry, elegance, and innocence, which is available in strawberry, white woods, grapefruit, vanilla, ruby red, violet petals, jasmine, musk, and gardenia. Be captivated on the enchanting scent it gives once it passes your smelling buds.