Dressing up oneself each day is not just part of the need to clothe ourselves but to be able to present ourselves to other people that we come in contact with everyday. Hence, as years and decades pass by, revolution and modification has come, with names of different designers in various ages have been recognized. Who they are? Read on to find out.
10. Marc Jacobs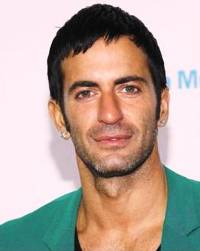 He knew exactly what women want and he follows his instincts to present them before the public. He was born and raised in New York in 1963 and finished a fashion degree from Parson School of Design until he co-partnered with Robert Duffy in establishing Marc Jacobs Collection in 1986.
9. Domenico Dolce & Stefano Gabbana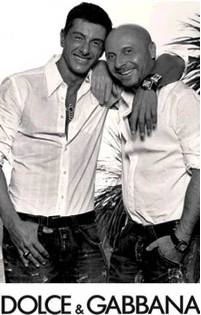 They are known in the Italian fashion scene until they were recognized as one of the greatest designers in one of Europe's fashion capitals. Domenico Dolce is from Polizzi Generoza or known as Sicily, while Stefano Gabanna grew in Milan, Italy.
8. Alexander McQueen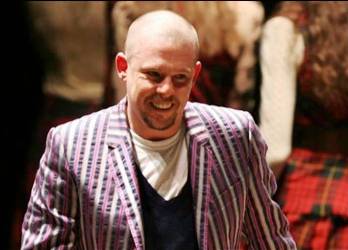 He might be a driver's son but he has ruled in driving the fashion world with much elegance more than in a fairy tale description. He was born in 1969 and he became an apprentice as a tailor at Anderson and Sheppard. Fashion runs through his veins where Christian Dior, Thierry Mugler, and Adrian are part of his family.
7. Tom Ford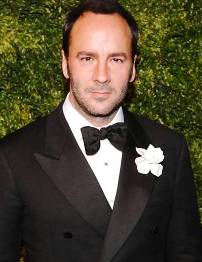 A boy next door that catches hearts and attention of women has also caught the world's eyes because of his unique and original designs. He was born and raised in Texas and even intended to be an actor because of his good looks but his career was already thumbed up for creative fashion, which he all got in one.
6. Valentino Garavani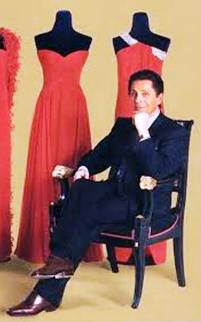 He is known as courtier in Italy and a highly acclaimed designer in Paris. Everyone is aware that Paris and Italy are countries for fashion and his name "Valentino" carried and still carries the trademark as a megastar for evening dresses, and the bright shade color red. No wonder he stood on what his name is, which represents love in the month of February.
5. Donatella and Gianni Versace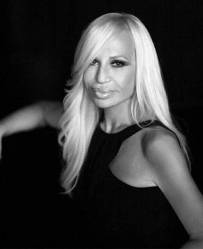 They have stood and spoken the meaning of fashion by themselves alone. Both were raised in Reggio Calabria, which is found at the Southern part of Italy. They have different tastes and ideas about fashions and despite of their age gap and differences, they were able to develop their own branding through sumptuous advertisements known as Versace.
4. Stella McCartney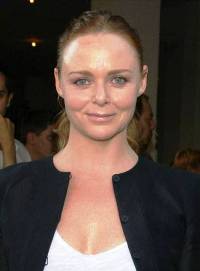 She has talent and skills in tailoring that paved the way for her to be picked as a creative director of Chloe, which later on, honed her tastes and ideas when it comes to fashion lines. It served as her stepping-stone to launch her own line, which was supported by the Gucci Group, and later on became independent with its operation.
3. John Galiano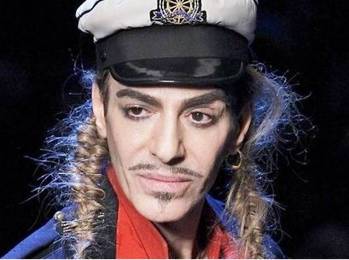 He is a hero of fashion in Britain who was born in 1960. He had some struggles before reaching stardom. Hence, from an inspired tailoring in the 50's opened an opportunity for him to change the pacing of fashion description starting in 1990 down to the time that he became a creative director of Christian Dior and bagged the British Designer of the Year award.
2. Coco Chanel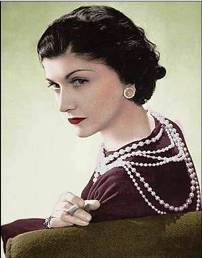 Chanel is a legend when it comes to fashion revolution. It was founded by Gabrielle "Coco" Chanel and Karl Largerfield. Coco herself did not receive and experience the luxuries in life when she was young because she was raised in an orphanage. Nonetheless, upon pioneering the sportswear clothing, male dresses, costume jewelry and perfume, it marked her excellence and popularity.
1. Ralph Lauren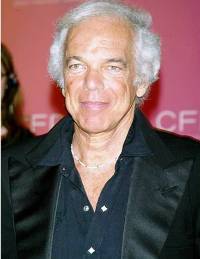 Riding a horse is the logo that it carries and he himself did not limit his ideas in clothes and other accessories but extended it to furniture and houseware lines. He has received different citations such as CFDA's Lifetime Achievement Award in 1993 and menswear designer in 1995 and women-wear designer the following year.